Tantric Healing Therapy – Directory of Tantric Healing Therapists
Tantric Healing Therapy – Directory of Tantric Healing Therapists
In this day and age where tantric therapy and yoni/lingam massage are becoming more widely known, it is quite a challenge for the uninitiated to find out which masseurs/masseuses are legit and trustworthy. With the recent #metoo developments around the globe, a few tantric therapists and schools were found to be in violation with ethical practices in some form.
The 'Tantric Healing Therapy' directory was created in order to establish a platform for people who are looking for therapists who work in accordance with a standard of ethical practices. This directory is managed in such a way that it only accepts therapists who have proven to work in accordance with the 'Tantric Healing Therapy' code of ethical practice. (click this link in order to read what this code entails)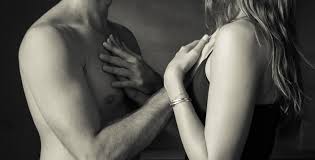 The directory is only growing slowly because of its emphasis on quality over quantity, but I can recommend anyone to take a look! Apart from its directory of therapists, many of the therapists also post informative articles and blogs about sexual healing and other topics related to tantra therapy.