About this Blog & My Background in Tantra
About this Blog & My Background in Tantra
My name is Kaiho Prem, and for the past two years, I have immersed myself in the art and practice of Tantric Massage therapy. For myself, Tantra is not merely a method of massage and therapy, but it is a way of life, as Classic Tantra was intended in the first place. Until now, this website has merely been a gateway for people to get in contact with my therapy work, but I envisioned to create this blog as a place to share inspirations, experiences and practices related to Tantra & Spirituality, as well as practical news and updates related to my professional practice as a Tantric bodywork therapist.
For visitors who are not familiar with my background, let me offer you a short introduction.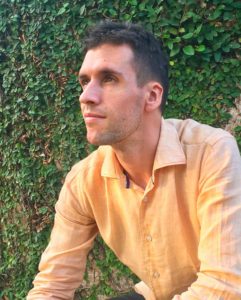 Born in Belgium, ever since my 20th, I have lived my life abroad in pursuit of truth, love, and the enrichment of my soul. Between 18 and 21, I earned a university degree in Japanese studies, while gaining financial freedom as a professional poker player. I lived one year in Japan as a student, where I felt compelled to come face to face with my own issues related to women and sexuality. I met amazing teachers who started teaching me about masculinity, femininity and sexuality, and this soon led me to Tantra and Spirituality.
Osho was my first major inspiration, as I lived for a year in Portugal in a small Osho-inspired community. Ever since my childhood, I always had a love for massage, so in 2013, I headed to Chiang Mai in Thailand to start my study of therapeutic Thai massage with renowned master Ajahn Pichest Boonthumme, who teaches Thai Massage as a spiritual practice. Professionally, having lost my inspiration towards poker, I had started working as a freelance translator of Japanese to English. This also offered me the freedom to live in Chiang Mai.
In 2014, I discovered the Mahasiddha Tantra Yoga school (Part of the global Atman Federation) who had incidentally just launched a school there. I became a regular student and started immersing myself in classic Tantra and Yoga. (I'm at present (2019) in the 4th year of their curriculum.) Witnessing my fascination with bodywork, one of their teachers suggested me in 2016 to look into Tantric massage therapy. I soon took the Tantric Journey practitioner's training, and by 2017 received certification as a professional practitioner. I now travel back and forth between Copenhagen and Tokyo to continue my practice in Tantra & Yoga, and to spread love, freedom and joy through my professional practice as a therapist. Through this blog, you are more than welcome to join me on my journey!